Becas Holly Skolnick de Greenberg Traurig
Holly Skolnick se desempeñó en el directorio de Americans for Immigrant Justice durante 12 años y fue su presidenta desde julio de 2011 hasta enero de 2013. Tenía un profundo compromiso con AI Justice y con brindar un acceso igualitario a la justicia para todos. Abogada litigante destacada y accionista de Greenberg Traurig, LLP, fue la presidenta de la iniciativa de trabajo gratuito del estudio y presidenta/fundadora de la Fundación de Becas de Greenberg Traurig, que brinda representación legal a comunidades y causas marginadas.
La visión de Holly acerca de la importancia de retribuir a la comunidad se resume mejor con sus propias palabras: "En nuestro clima económico actual, los abogados no pueden descuidar sus deberes con sus comunidades. El sector privado debe asociarse con organizaciones de servicios sociales, involucrar a sus abogados y personal, y trabajar juntos a fin de hacer una diferencia para aquellos que no pueden costear servicios legales".
Holly le dio forma a la participación comunitaria y prestó servicios a los demás en diversas organizaciones más allá de AI Justice, como: el consejo directivo del Comité de Abogados por los Derechos Civiles, el consejo de asesores de la Facultad de Derecho de la Universidad de Miami (Centro de Ética y Servicio Público), exmiembro del directorio de Equal Justice Works (anteriormente National Association for Public Interest Law) y miembro del consejo del Museo de Ciencias de Miami.
"Holly era una persona extraordinariamente atenta y un ser humano único. Se aseguraba de que se hiciera justicia. Ella veía injusticia y luchaba contra ella con todo su corazón. Veía soledad y brindaba una abnegada dedicación a aquellos que la necesitaban. Veía sufrimiento y ofrecía un amor desinteresado. La comunidad humana y todos los que, como yo, la conocíamos y amábamos extrañaremos profundamente a Holly"
–César Alvarez, copresidente de Greenburg Traurig
Greenberg Traurig y Equal Justice Works patrocinan el Programa de Becas Holly Skolnick de Greenberg Traurig.
Equal Justice Works, fundada por estudiantes de Derecho en 1986, es una organización sin fines de lucro del título 501(c)(3) que se dedica a crear una sociedad justa al movilizar a la próxima generación de abogados comprometidos con la justicia igualitaria. Para lograr esto, ofrecemos constantes oportunidades a estudiantes de Derecho y abogados que brindan la capacitación y las habilidades que les permiten ofrecer una representación eficaz a las comunidades y las causas marginadas.
Current Fellow
Sawyeh Esmaili, Esq. (2018-2020 Fellow)
Sawyeh is monitoring the conditions of confinement of immigration incarceration facilities throughout Florida to identify injustices and engage in advocacy that will impact immigrants on a local and national level.
Immigration and Customs Enforcement's (ICE) incarceration is quickly expanding at an unprecedented—and unnecessary—rate. Immigrants in ICE custody are often subject to harsh conditions of confinement and denied basic necessities and human rights, such as access to medical and mental health care, information about their legal case, and family contact. The legal designation of these facilities as "civil" detention, rather than criminal, allows ICE to eschew basic protections generally afforded to those in government custody, yet four out of the six primary detention facilities ICE has in Florida are county jails. ICE's lack of accountability allows facilities to continue operating without any fear of having to answer for the inhumane treatment of immigrants in detention. This project comprises a coordinated effort aimed at creating alternative systems of accountability through independent conditions monitoring, direct representation, and advocacy on behalf of detained non-citizens.
Past Fellows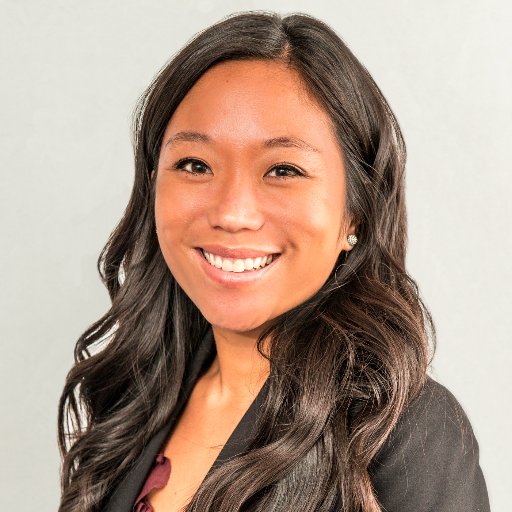 Andrea Crumrine, Esq. (2016-2018 Fellow)

Andrea Crumrine, Esq. is The Holly Skolnick Greenberg Traurig Fellow and a member of the Detention Program team. Andrea advocates for detained asylum-seekers held in ICE custody at the Broward Transitional Center in Pompano Beach, Florida. At BTC, Andrea conducts weekly Know Your Rights presentations and individual intakes for direct representation to prepare detainees for removal proceedings before the immigration court and credible fear interviews with the USCIS Asylum Office. Andrea's work on the ground at BTC will inform the national Detention Watch Network and other advocacy organizations as to trends and conditions in immigration detention. Andrea is sponsored by the Holly Skolnick Greenberg Traurig Fellowship and Equal Justice Works.
Andrea graduated from the University of Minnesota Law School in May of 2016. Andrea was a Student Director and Student Attorney with the Federal Immigration Litigation Clinic at the Center for New Americans. Andrea also was a Minnesota Justice Foundation Pro Bono Law Clerk at Maslon LLP, an Outside Articles Editor for the Journal of Law and Inequality: A Journal of Theory and Practice, Judicial Law Clerk for Judge M. Jacqueline Regis for the Fourth Judicial District of Minnesota, Civil Division Law Clerk for the City of Minneapolis Attorney's Office, Committee Member of Minnesota Women Lawyers, Research Assistant to Professor June Carbone of the University of Minnesota Law School, Board Member for the University of Minnesota Law School Women's Law Student Association and Member of the Minnesota Justice Foundation. Andrea is originally from Eden Prairie, Minnesota. She received her undergraduate degree from the University of Minnesota with honors and double majored in political science and Spanish studies. Andrea speaks Spanish fluently. She studied abroad in Cotacachi and Quito, Ecuador during undergrad where she assisted indigenous women with microfinance planning and advocacy.