Greenberg Traurig
Holly Skolnick Fellowship
Holly Skolnick served on the Board of Directors of Americans for Immigrant Justice for 12 years, and as its President from July 2011-January 2013. She was deeply committed to AI Justice and to providing equal access to justice for all. A prominent litigator and shareholder at Greenberg Traurig, LLP, she was chair of the firm's Pro Bono Initiative and President/Founder of the Greenberg Traurig Fellowship Foundation, which provides legal representation to underserved communities and causes.
Holly's view on the importance of giving back to the community was best summarized in her own words: "In our current economic climate, lawyers cannot neglect their duty to their communities. The private sector must partner with social service organizations, engage its attorneys and staff, and work together to make a difference for those who cannot afford legal services."
Holly modeled community engagement, serving others in varied organizations beyond AI Justice, including: Board of Trustees of The Lawyers' Committee for Civil Rights; Board of Advisors, University of Miami Law School, Center for Ethics and Public Service; Former Member, Board of Directors, Equal Justice Works (formerly National Association for Public Interest Law); and Board Member, Miami Science Museum.
For her efforts, Holly received numerous awards and recognitions including: "The Florida Bar President's Pro Bono Service Award," South Florida Legal Guide "Top 250 lawyers in South Florida;" "First Annual Richard C. Milstein Excellence Award" for exceptional accomplishments in public interest; "Pro Bono Award," Civil Litigation, Dade County Bar Association and the Eleventh Judicial Circuit; and "Liberty and Justice for All Award," Florida Immigrant Advocacy Center.
"Holly was an extraordinarily caring person and a unique human being. She made sure justice was done. She saw unfairness, and she fought against it with all her heart. She saw loneliness, and she provided unselfish caring to those in need. She saw human suffering, and she provided selfless love. Holly will be sorely missed by the human community and by the many like me who knew and loved her."
–César Alvarez, Co-Chairman, Greenburg Traurig
Greenberg Traurig and Equal Justice Works sponsor The Greenberg Traurig Holly Skolnick Fellowship Program.
Founded by law students in 1986, Equal Justice Works is a 501(c)(3) nonprofit organization dedicated to creating a just society by mobilizing the next generation of lawyers committed to equal justice. To achieve this, we offer a continuum of opportunities for law students and lawyers that provide the training and skills that enable them to provide effective representation to underserved communities and causes.
Current Fellow
Sawyeh Esmaili, Esq. (2018-2020 Fellow)
As Fellow in 2018-2020, Sawyeh was monitoring the conditions of confinement of immigration incarceration facilities throughout Florida to identify injustices and engage in advocacy that impacts immigrants on a local and national level.
Immigration and Customs Enforcement's (ICE) incarceration is quickly expanding at an unprecedented—and unnecessary—rate. Immigrants in ICE custody are often subject to harsh conditions of confinement and denied basic necessities and human rights, such as access to medical and mental health care, information about their legal case, and family contact. The legal designation of these facilities as "civil" detention, rather than criminal, allows ICE to eschew basic protections generally afforded to those in government custody, yet four out of the six primary detention facilities ICE has in Florida are county jails. ICE's lack of accountability allows facilities to continue operating without any fear of having to answer for the inhumane treatment of immigrants in detention. This project comprised a coordinated effort aimed at creating alternative systems of accountability through independent conditions monitoring, direct representation, and advocacy on behalf of detained non-citizens.
Past Fellows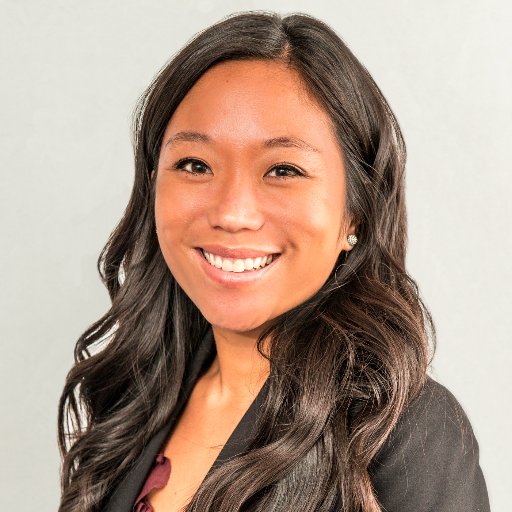 Andrea Crumrine, Esq. (2016-2018 Fellow)

Andrea Crumrine, Esq. was The Holly Skolnick Greenberg Traurig Fellow from 2016-2018. As Fellow, Andrea advocated for detained asylum-seekers held in ICE custody at the Broward Transitional Center in Pompano Beach, Florida. At BTC, Andrea conducted weekly Know Your Rights presentations and individual intakes for direct representation to prepare detained individuals for removal proceedings before the immigration court and credible fear interviews with the USCIS Asylum Office. Andrea's work on the ground at BTC informed the national Detention Watch Network and other advocacy organizations as to trends and conditions in immigration detention. Andrea was sponsored by the Holly Skolnick Greenberg Traurig Fellowship and Equal Justice Works.
Andrea graduated from the University of Minnesota Law School in May of 2016. Andrea was a Student Director and Student Attorney with the Federal Immigration Litigation Clinic at the Center for New Americans. Andrea also was a Minnesota Justice Foundation Pro Bono Law Clerk at Maslon LLP, an Outside Articles Editor for the Journal of Law and Inequality: A Journal of Theory and Practice, Judicial Law Clerk for Judge M. Jacqueline Regis for the Fourth Judicial District of Minnesota, Civil Division Law Clerk for the City of Minneapolis Attorney's Office, Committee Member of Minnesota Women Lawyers, Research Assistant to Professor June Carbone of the University of Minnesota Law School, Board Member for the University of Minnesota Law School Women's Law Student Association and Member of the Minnesota Justice Foundation. Andrea is originally from Eden Prairie, Minnesota. She received her undergraduate degree from the University of Minnesota with honors and double majored in political science and Spanish studies. Andrea speaks Spanish fluently. She studied abroad in Cotacachi and Quito, Ecuador during undergrad where she assisted indigenous women with microfinance planning and advocacy.